With the weather warming up, thoughts turn to backyard entertaining and pressing 're-fresh' on your home. Summer is a time for indoor/outdoor living so open up the doors and windows and let the sunshine in!
Here are a few top tips to create a relaxing summer vibe in your home.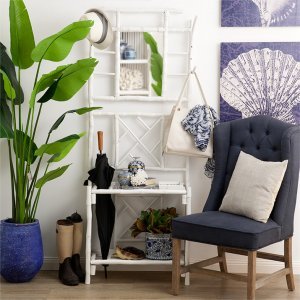 Coastal Vibe – even if don't live near the beach, you can create a beachside vibe in your home. Opt for a nautical theme with navy and white. A clever use of accessories can help create your coastal look. Add a beautiful framed print or canvas of a beachside scene and create a pretty display of seashells and driftwood. Fan out a pile of gorgeous travel magazines on your coffee table and then drift back and dream in your own beachside haven!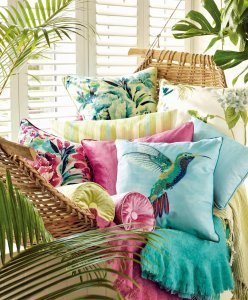 Go Natural – bring the outdoors in and take inspiration from nature. Cool greens, yellows and calming neutrals can give your home a lovely fresh feel for lazy summer days and nights. Choose prints and cushions with natural scenes, birds and flora and fauna prints to create your own relaxing nature zone in your home.
Pretty Pastels – If like many, you have opted for the charcoal and steel tones that have been so popular, you might be ready for a change. The good news is that pastels are back. Pretty pinks, pale blues and lovely lemons can give your home a fresh new look that's perfect for summer.
Cool Neutrals – when it's hot outside, sometimes you just need to retreat to cool off. Neutrals can create a cool calm interior that can take the heat out of the day. Opt for clean, crisp whites, beige, almond and cream tones to create your cool interior.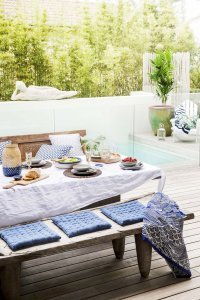 Outdoor Setting – summer is outdoor entertaining season and it's a great way to enjoy some delicious BBQ food and make the most of the balmy summer evenings. You don't need to spend a fortune to set up an outdoor dining room. Invest in a weather resistant dining table and add some colourful outdoor chairs for fun. There are some lovely outdoor dinnerware settings around in bright colours to add a pop of personality to your outdoor dining table. Hang some pretty lanterns, scatter some comfortable cushions and enjoy entertaining and relaxing with family and friends in your new outdoor room.
Happy entertaining!