As the confidence in the CQ market kicks back into gear, local developers, Keppel Developments, broke ground on another 27 new lots as part of the fourth stage of the popular Sea Haven Estate in Yeppoon today.
Keppel Developments Director, Bill Ouston, was joined by the development's key stakeholders for the official pre-start meeting as works commenced on the next stage of the estate. "The new stage will include flat easy to build on lots ranging from 622m2 to 1104m2.
"Being in the fourth stage of the estate, it is easy for potential buyers to see the quality of homes and community we have built here so far which is a great selling point," he said.
With the positive news for the region over the past few weeks, the fourth stage release of Sea Haven could not have came at a better time for the Capricorn Coast. Livingstone Shire Councillor, Adam Belot, was also in attendance to provide his support to the project. "The region definitely has a reason to build its confidence and we are starting to see the shift with a number of projects like this one going ahead.
"The last year or so has been challenging for our business community and it is very encouraging to see another stage at Sea Haven coming out of the ground by a truly local developer," he said.
Pre-sales for the stage are already underway and with the positive announcements of the past few weeks we have seen a huge spike in enquiries. Sea Haven is a premium beachside residential community, tucked away just behind Taranganba State School. Its astute positioning encompasses all the convenience of Yeppoon and the sheer pleasure of restorative coastal living.
If you would like to experience the Sea Haven community for yourself, there is a free family Street Party happening in the Sea Haven Park from 3pm to 6pm this Saturday 17th December. There will be a sausage sizzle, petting zoo, entertainment from Piper Down and a special visit from Santa himself with presents for the kids. For more information, check out the Sea Haven facebook page or phone 0448 333 666.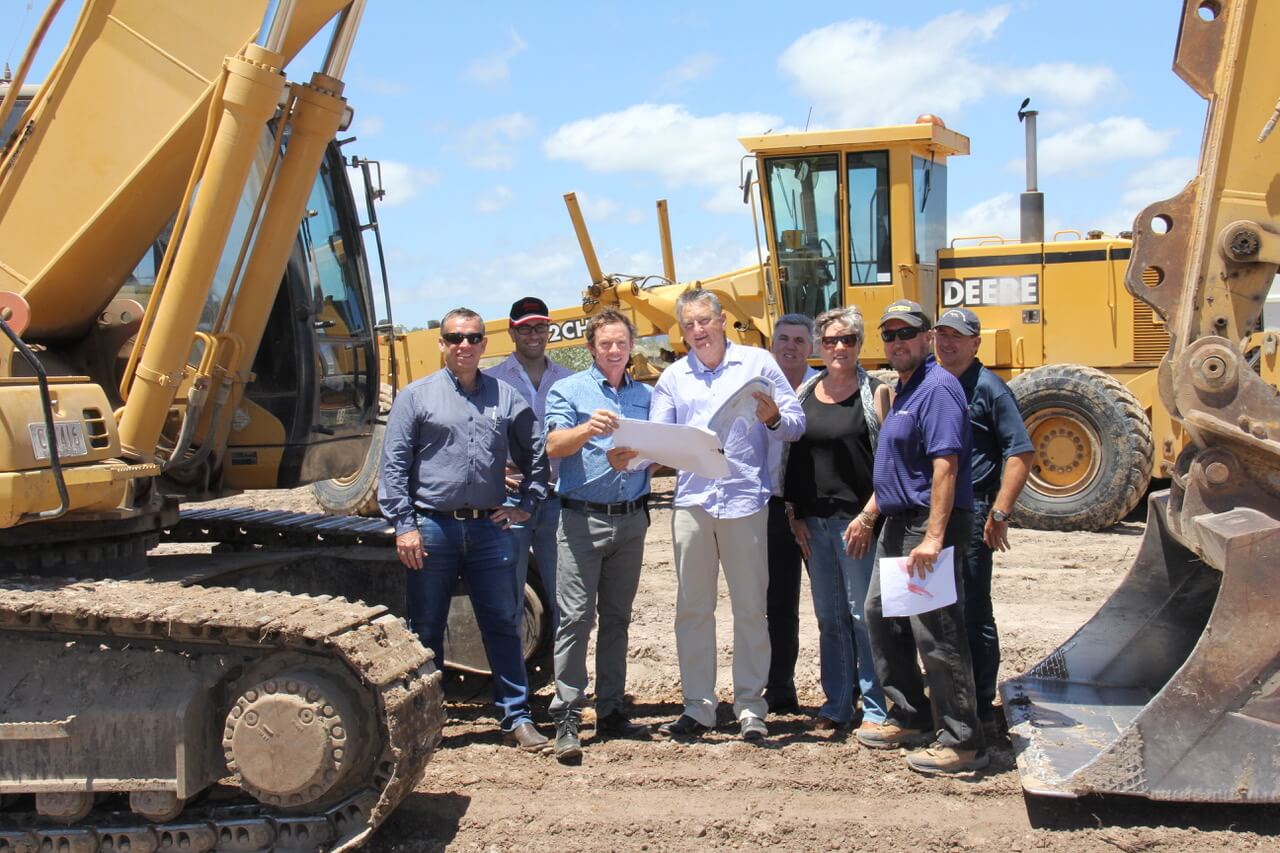 Pictured: Breaking ground on Stage 4 of Sea Haven Estate
(L-R) Paul Nagle (Keppel Developments), Richard Ford (Capricorn Suvey Group), LSC Councillor Adam Belot, Bill Ouston (Keppel Developments), Chris Bloxsom (Butler Partners), Linda Young (Keppel Developments), Scott Nicholas (NG Gardner and Associates), Jeff Tomlinson (Clyde Constructions)