SUNDAY JUN 18

Sunday Session LIVE BAND – The Natural Culture playing at the PBH with Infectious, High Energy Funk, Soul & World Music
Time: 1:30 PM – 5:30 PM
Where: Pine Beach Hotel, Emu Park, 3-5 Granville St

Cost: Free Admission 
SATURDAY JUN 17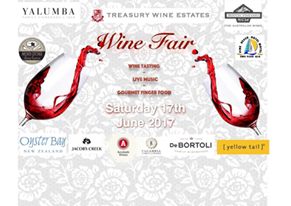 Wine Fair Pine Beach Hotel
Time: 1 PM – 5 PM
Where: Pine Beach Hotel, Emu Park 3-5 Granville St
Cost: Free Admission 
SUNDAY JUN 18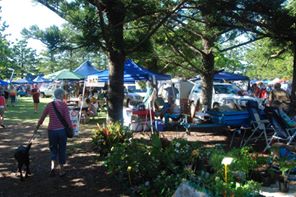 Emu Park Markets
Biggest & best Markets on the Coast!
Time: 8 AM – 12 PM
Where: Bell Park, Emu Park
Cost: Free Admission 
SUNDAY JUN 18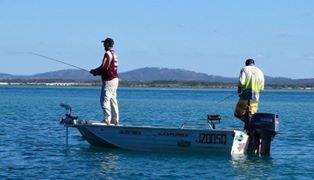 Corio Bay Classic 2017
Corio Bay Classic is on again in 2017! More details to be announced in the near future. Fishing categories and rules will be very similar to the 2016 event.
Tides are first day after neap with 10AM low at the headlands (later up the back of the bay).
Time: 6 AM – 4 PM
Where: Keppel Bay Sportfishing Club, YeppoonTicket Information: www.registernow.com.au
SUNDAY JUN 18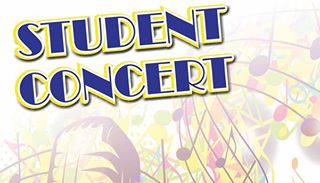 Facets Student Concert Yeppoon
Come along to our student concert. Afternoon tea included, the bar is open, $5 entry. Look forward to seeing all your lovely faces there on the day. Nel x
Time: 1 PM – 3 PM
Where: Yeppoon's Footlights Theatre, 123 Rockhampton Road
Cost: $5 
SATURDAY JUN 17

Acrylic Painting with Kim Warcon To Paint A Picture… Learn how to use acrylic paint on canvas, and creating something personal that is pleasant to look at, and healing to create. You will feel a sense of achievement through art.
All materials and tools will be provided.
Fee includes tuition by experienced artist Kim Warcon of Oonga-Lara Arts, all materials, morning and afternoon tea will be provided. Please bring your own lunch, refrigeration is available. Please wear enclosed shoes and an apron or old clothing. Clothes may be permanently stained. 
Ages 16+ Max. 8 participants Enrol online at: http://www.themillgallery.com.au/acrylic_painting_workshop.html
EnquiriesEmail: millgalleryworkshops@gmail.com Call: Michelle on 0407 882 455
These workshops are an initiative of The Mill Gallery Yeppoon and the Emu Park Art Gallery and are presented with the assistance of a RADF Grant. The Regional Arts Development Fund (RADF) is a Queensland Government through Arts Queensland and Livingstone Shire Council partnership to support local arts and culture.
Time: 10 AM – 4 PM
Where: The Mill Gallery Yeppoon, 31-35 Normanby Street
Cost: $80
SATURDAY JUN 17
Reef 2 Beef 2 Day Interclub Series
KCDBC Racing from 9am, canteen and bar operating. Camping available Friday night for competitors 
Sunday 18th June Rockhampton & District Motocross @ Six Mile Raceway Racing from 9am
Time: 7 AM – 8 PM
Where: Keppel Coast Dirt Bike Club, 2745 Yeppoon Road
Cost: Free Admission