SUNDAY JUL 2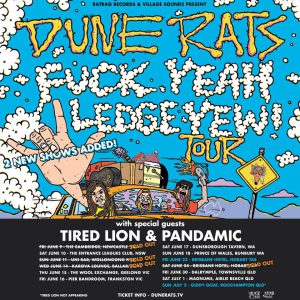 DUNE RATS! w/ Pandamic @ The Giddy Goat
Time: 8 PM – 11:55 PM

Where: Giddy Goat cafe' & bar, 128 East Street, Rockhampton
Ticket Information: tickets.oztix.com.au

---
 SUNDAY JUL 2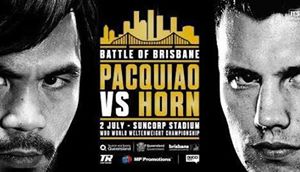 Pacquiao Vs Horn Live at The Strand
The world will be watching when Australia's own , for the chance to become Australia's first ever World Welterweight Champion. Jeff Horn, takes on global sporting icon and reigning title holder, Manny Pacquiaon.
Thousands of fans will descend on Suncorp Stadium Brisbane on July 2, joining the millions watching from around the world to witness one of the biggest sporting contests of 2017, a genuine once in a lifetime event.
The biggest events often have a habit of coming into being based on a fortuitous set of circumstances. So it is in this instance. Not only is there the rare opportunity to partner with a high profile World Title Fight featuring a true global sporting star that is being staged outside of the traditional boxing strongholds of the United States and Europe, but, the number one challenger for that title is also an Australian. This is truly a once in a generation opportunity, likely never to be repeated again.
Time: 10 AM – 3 PM

Where: The Strand Hotel, Cnr Anzac Pde & Normanby St, Yeppoon

Cost: Free admission
---
SATURDAY JUL 1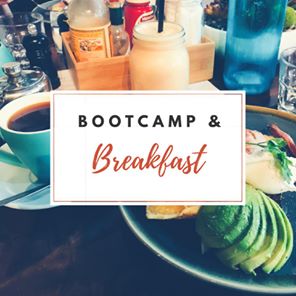 Bootcamp & Breaky #1
Meet @ Cedar Park Shopping Centre – $10/session.  Bootcamp will be a moving session – something unlike our normal sessions. Breakfast is on Sarah & will follow upon reaching our final destination of the session. Bring a towel & water bottle! If you can't stay for breakfast then simply join us for bootcamp!
Time: 7 AM – 10 AM

Where: CedarPark Yeppoon

Cost: $10 session
---
SUNDAY JUL 2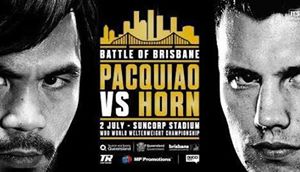 Pacquiao V Horn
The battle of Brisbane will be showing loud and live on all our big screens from 10am. Our courtesy bus will also be running all day so book your seat now on 07493300.
Time: 10 AM

Where: Railway Hotel Yeppoon, 58 James Street,

Cost: Free Admission
---
SUNDAY JUL 2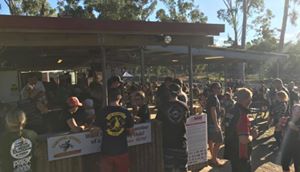 Ocean to Motion Round 1 & KCDBC Club Day
Racing from 9am Canteen and bar operating  Excellent spectator viewing Well over 100 riders
Time: 8 AM – 4 PM

Where: Keppel Coast Dirt Bike Club, 2745 Yeppoon Road

Cost: Free Admission
---
SUNDAY JUL 2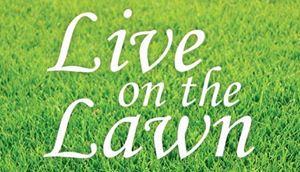 Ryan Conway Live on the lawn
Come and enjoy our Sundowner menu and soak up the afternoon sun with Ryan on the lawn at The Waterline!
Time: 1 PM -5 PM

Where: The Waterline Restaurant, Keppel Bay Marina, 1 Waterline Way, Yeppoon

Cost: Free Admission
---
SUNDAY JUL 2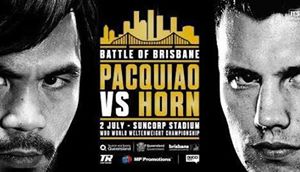 Pacquiao Vs Horn
The Battle of Brisbane will be live on the big screen at The Spinnaker! Join in the atmosphere on the deck and remember our courtesy bus is here for your convenience.
Time: 11 AM – 5 PM

Where: Keppel Bay Sailing Club Inc, Anzac Parade, Yeppoon

Cost: Free Admission
---
MONDAY JUL 3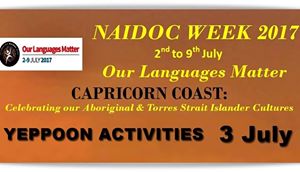 NAIDOC WEEK Yeppoon
Symbolic NAIDOC march – assemble at old Yeppoon Railway station for a 10.30am start. March concludes at Yeppoon Town Hall. From 11am – Opening of Indigenous Artist's exhibition – Kim Warcon From 12noon – Assemble at the Spirit Stone, Yeppoon foreshore for a smoking ceremony, Welcome to Country, Flag Raising, speakers, dancers, High School Indigenous Achievement awards.
Contact Molly Saunders: 49133840 or  molly.saunders@livingstone.qld.gov.au http://www.livingstone.qld.gov.au/calendar.aspx?eid=2990
NAIDOC WEEK Emu Park, 8 July @ Bell Park, 10am – 1pm.
Saturday, 8 July 10am – Assemble at Singing Ship for symbolic march. 12noon – Bell Park NAIDOC festival begins! Smoking ceremony, Welcome to Country, Guest Speakers, Dancers, Artists, Displays, Kupa-Mari, Sausage Sizzle, Primary School Indigenous Achievement Awards.
Transport available – call Aunty Sally – 0439 745 641
https://www.livingstone.qld.gov.au/calendar.aspx?PREVIEW=YES&EID=2991
Time: 10 AM – 1 PM

Where: Yeppoon Town Hall, 25 Normanby Street

Cost: Free Admission
---
SUNDAY JUL 2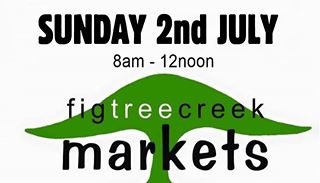 Fig Tree Creek Markets 
Our Fig Tree Creek Markets in Yeppoon are on again. Hope to see you there! 🙂
Fig Tree Creek Markets are organised by Keppel Coast Arts and held on the first Sunday each month, adjacent to the Capricorn Coast Tourist Information Centre at Ross Creek Roundabout, Yeppoon.
STALL HOLDER RESOURCES
The link will provide you with all the information you need to have a stall.
http://www.keppelcoastarts.org.au/fig-tree-markets.html
Time: 8 AM – 12 PM

Where: Fig Tree Markets Yeppoon Scenic Highway

Cost: Free Admission
---
SUNDAY JUL 2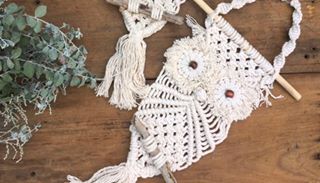 Macrame Owl Workshop with Jill
We are really excited to host this new Macrame Owl Workshop created by Jill at the Studio Garden in Yeppoon. We are bringing a little bit of the 70's back.
Come along and create your very own macrame wall hanging from beautiful soft rope and enjoy some crafty time out. These workshops are always a wonderful way to meet new people and take some time out for yourself. Even though it might look tricky, anyone can tie knots. This class is suitable for beginners and intermediate crafters.
Light refreshments will be provided.
Time: $54.95

Where: "The Studio Garden" 3 Drain Street, Yeppoon

Cost: 2 PM – 5:30 PM
---
SATURDAY JUL 1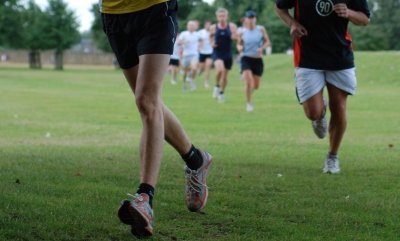 Yeppoon parkrun – Weekly Free 5km Timed RunWhat is Yeppoon parkrun?
It is a 5km run – it's you against the clock.
When is it?
Every Saturday at 7:00am.
Where is it?
The event takes place at Capricorn Coast Pineapple Rail Trail, Braithwaite Street, Yeppoon QLD 4703.
What does it cost to join in?
Nothing – it's free! but please register before your first run. Only ever register with parkrun once. Don't forget to bring a printed copy of your barcode (request a reminder). If you forget it, you won't get a time.
How fast do I have to be?
We all run for our own enjoyment. Please come along and join in whatever your pace! Yeppoon parkrun needs you!
It is entirely organised by volunteers – email yeppoonhelpers@parkrun.com to help. We're friendly!
Every week we grab a post parkrun coffee in Lure Living – please come and join us!
Time: 7 AM

Where: Capricorn Coast Pineapple Rail Trail, Braithwaite Street, Yeppoon QLD 4703

Cost: Free Admission