SATURDAY MAY 27
Joskeleigh Night Walk
Please join us for a night walk through Joskeleigh starting at the Mann Family gate and finishing at. Bring your torches or hurricane lamps (please no open flames) and join us for a stroll along the road. We will have a few of our elders there to share their stories along the way with brief stops at Bongs corner and the cemetary for a bit of history.
At the completion of the walk, Stew and Damper and some dessert will be on sale. This night is for everyone, young and old and we want to show you that there is nothing to be afraid of in Joskeleigh.
Time: 6 PM – 10 PMWhere: Joskeleigh South Sea Islander Historical Museum Joskeleigh Road, Joskeleigh, 4703Note: Kid Friendly 
SATURDAY MAY 27
2017 Ladies Day
Yeppoon Swans annual ladies day – not to be missed ! Lock in May 27th on your social calendar …. Kicking off at 2pm at Swan Park ????⚪️????⚪️????⚪️  Tickets available for purchase from Lure living and onshore boutique – $35 each ????????  Come dressed in your best – there are prizes To be won, fun to be had and live music from 6pm!
Time: 2 PMWhere: Swan Park – Home Of The Yeppoon Swans  Cordingley street, Yeppoon, Queensland 4703Cost: $35 
SATURDAY MAY 27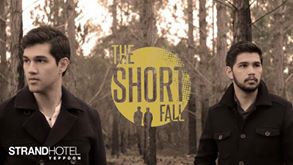 The Shortfall Live!
The Shortfall are back! Live music in the Beer Garden from 9PM, just what the Saturday night ordered! Get down to The Strand Hotel!
Time: 9 PMWhere: The Strand HotelCost: Free Admission 
SUNDAY MAY 28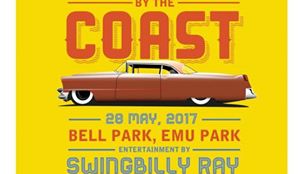 Classics By The Coast
Classics by the coast is on again this year and a few members are heading down for this event. We would love to see more Car Club member's come along with their amazing rides. If you can let us know if your interested we can meet up somewhere before heading in and have all our cars parked up together. Look forward to seeing everyone there ✌????️
Time: 9 AMWhere: Emu Park, Queensland
SUNDAY MAY 28
2017 7 Rocky River Run
The 7 Rocky River Run raises funds to address youth mental health issues and the prevention of youth suicide as well as supporting young families that need to travel to Brisbane for life saving surgery and treatment that is not available in central Queensland. 
The 7 Rocky River Run is celebrating its 10th year and in doing so has raised over $250,000 along the way. We would like to thank all the runners and supporters who have made this event possible and in doing so has established the event as a major fund raiser, helping with the attraction of tourists over the years and putting millions of dollars of economic value into our community. 
Please ensure that you are part of this year's celebration and event in 2017 as it will be the biggest yet. Stay tuned for more details as they come.
Time: 6 AM – 9 PM Where: Rockhampton, QueenslandTickets Available: http://7rockyriverrun.com.au/
SUNDAY MAY 28
The Capricornian Charity Golf Day
The Capricornian is helping to drive funds for Meals on Wheels in Yeppoon. This event is for golfers and complete non golfers alike, and will be about having a great day, a few drinks and a lot of laughs, while raising money for Meals on Wheels. Come on down and join in on the fun! 
Time: 11 AMWhere: Emu Park Golf Club, Emu Park