THURSDAY JUL 20
Napoleon Perdis Workshop
Are you seeking new tips and techniques to take your makeup look to the next level? Do you want to create a look that leaves you feeling fresh and fabulous? Then come along to our Napoleon Perdis Workshop Event and be amazed with a few strokes of the brush.
– $150 booking fee, which is fully redeemable on the night, and a chance to win our Lucky Door prize! 
– champagne and nibbles on arrival.
– R.S.V.P by the 17th of July.
– Phone 49250088 to secure you spot with us!
Time: 5:45 PM – 8 PM 
Where: LiveLife Pharmacy Yeppoon Central, 42, Park Street 
Cost: $150
THURSDAY JUL 13
SBC Sunset Tours & Year 7 Information Evening
St Brendan's College invites prospective parents and students for 2018 and 2019 to discover the facilities and opportunities for boys at the College at our SBC Sunset Tours.
Held during Challenge Cup week, the Sunset Tours will be followed by a Meet and Greet session with staff and a Year 7 Information Evening for those enrolling in 2018. St Brendan's College is a Years 7 to 12 Catholic day and boarding school for boys in the Edmund Rice tradition of service to the community located on a beautiful 300 acres at Yeppoon. 
Come and discover the space, opportunities and pathways for boys at St Brendan's College. More than an education, St Brendan's College provides a brotherhood and belonging for life.
4.30pm to 6pm: Welcome and Sunset Tours, 6pm to 6.45pm: Refreshments and Meet and Greet, 6.45pm to 7.30pm: Year 7 Information Evening
RSVP essential: principalpa@sbc.qld.edu.au or phone (07) 49399 300  
Venue: Enter via Gate 1 on Adelaide Park Road and you will be directed to car parking for the event.
Time: 4:30 PM – 7:30 PM
Where: St Brendan's College, 139 Adelaide Park Road, Yeppoon
MONDAY JUL 17
Free NDIS Workshop
Run by The NeuroCare Network, this free workshop will be a great opportunity to get detailed information about the rollout, how you can prepare for your planning meeting, and what to expect in the coming months.
You also have the opportunity to ask questions and engage with others in your local region. We highly recommend going along!
For more information or to confirm your free place, call 1800 177 591 or email ndis@msqld.org.au
Time: 9:30 AM – 12 PM
Where: Community Centre Yeppoon, 80 John Street, Yeppoon
Cost: Free Admission
MONDAY JUL 17
Dinner & Wine Degustation
A five course dinner & wine degustation with our sommelier James Alcock & resident chef Grant Lynch. $130 a ticket.
Time: 7 PM
Where: Vue Wine Bar & Restaurant, Yeppoon, Anzac Parade, Yeppoon
Cost: $130
THURDAY JUL 13
Redhanded official launch
Join us for wine and cheese and general fun times!
Time: 6 PM – 8 PM
Where: Chapter, Hill Street, Yeppoon
Cost: Free Admission
FRIDAY JUL 14
Boho Macrame Wall Hanging Workshop
Come along and create your very own macrame wall hanging from beautiful soft rope and enjoy some crafty time out. These workshops are always a wonderful way to meet new people and take some time out for yourself. Even though it might look tricky, anyone can tie knots. This class is suitable for beginners and intermediate crafters.
Tickets are limited and bookings are essential. They can be made online at www.shannonhawkes.com.au/workshops.
Also included is cake and coffee but please feel free to bring your lunch. Please note that the design shown in the image is an example of what you will be creating on the day. The exact design may be slightly different.
*Please note at least 48 hours notice is required in order to receive a full refund if you would like to cancel your ticket
Time: 10:30 AM – 2:30 – 3 PM
Where: "The Studio Garden" 3 Drain Street Yeppoon
Cost: $85
FRIDAY JUL 14
Bastille Day 2017
1 appetiser + 2 course alternate drop – Come dressed in any French themed costume (optional) – RSVP BY Monday 10th July 12noon.
Email: afdecq@gmail.com – Payment due with booking, please inbox for bank account detail.
Info: Linda Meredith 0438 922 647 or Pascale 0488012545
Time: 6:30 PM – 1 AM
Where: The Waterline Restaurant, Keppel Bay Marina, 1 Waterline Way, Yeppoon
Cost: $50:00 (AF Members) $60:00 (non-members)
SATURDAY JUL 15
Home Game
Reserve Grade vs Mt Morgan
Time: 3:30 PM
Where: Cap Coast Crocs Rugby Club, Chrisney St, Cooee Bay 
Cost: Free Admission
SUNDAY JUL 16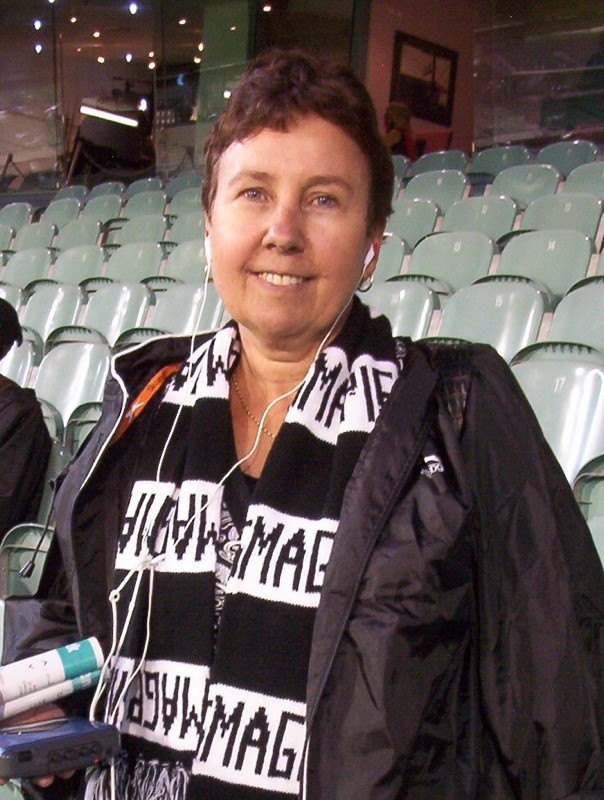 Viv Memorial Game
Please join us at Krackers bowls club for a game of poker as we remember a friend , mum , wife and player that we all loved to be at the table with.
The Dress up theme is AFL as Viv was a huge Collingwood pies fan.
Anyone is welcome to come, even non poker players who loved Viv and wanna share this Memorial Day with us 
Theme – AFL or black and white 
Buy in -$15
Optional Add on -$5 for 10k , all $5 add ons go to the McGrath foundation.
Bonus hands – pocket ACEs (Vivs fav hand) get free drink of choice
-Any 4 of a kind get $15 bonus.
 Look forward to seeing everyone there who can make it.  Thanks
Time: 11:30 AM – 4:30 PM
Where: Krackers Bar & Bristro, Bowls St, Yeppoon
SUNDAY JUL 16
Emu Park Markets Sunday 16th July 2017
Biggest & Best Markets on the Capricorn Coast! Over 100 stalls! Fruit & Veg, Handmade Arts & Crafts, Food & Coffee, Plants, Nick-nacks, EVERYTHING INCLUDING THE KITCHEN SINK!
Time: 8 AM – 12 PM
Where: Bell Park, Emu Park
Cost: Free Admission
SATURDAY JUL 14
Old Skool
Old Skool is playing at the Yeppoon RSL Club this Friday night. A great local band that will have you up dancing the night away to a swagger of legendary rock hits you have grown to love.
Time: 6:30 PM- 10 PM
Where: Yeppoon RSL Club, 15 Normanby St, Yeppoon
Cost: Free Admission 
SATURDAY JUL 15 -22
Yeppoon Choral Society Cinderella 15, 16, 21 & 22 July 2017
Yeppoon Choral Society Inc. proudly presents their 2017 production of Rodgers and Hammersteins's CINDERELLA!
Performances times and dates:
 15th July 7.30pm, 16th July 2pm,  21st July 7.30pm, 22nd July 2pm. 
They have a great cast – a handsome prince, a beautiful Cinderella, a predatory stepmother, an evasive royal steward, crazy stepsisters, regal king and queen. The talented supporting cast of villagers, and really cute cat, mice and dove bring the story to life for you. You will be amazed at the costumes .- no sneak peeks.
So come along and celebrate our local talent and have an enjoyable afternoon or evening.
Tickets are available from 19 June outside Yeppoon Day & Night Pharmacy or Emu Park Post Office. Tickets also available online at yeppoonchoral.org
Time: 7:30 PM – 4 PM
Where: Yeppoon Town Hall, 25 Normanby Street, Yeppoon
Cost: $25 Adults $20 Pensioner/Child
SUNDAY JUL 16- 17
Fundraising BBQ Emu Park Markets
Calling all Kindy Parents – Kindy BBQ – Emu Park Markets. We need volunteers from 0600 til 1300 please. If you could spare a couple of hours to help out that would be awesome! Please let us know when you are available!
Time: 6 AM – 1 PM
Where: Bell Park, Emu Park