FRIDAY APRIL 14
 LAST East St Markets | Workshop Rockhampton
You are invited to the final East St Market. Your last chance to have Kei's Japanese Streetfood! There will also be Nepalese Streetfood, Jess the Medium and Jim & Ged will play the night out with their duelling guitars. Owners Vanessa & Kei would like to thank everyone for all their support over the last 2 years!
Time: 5:00pm – 10:00pm
Where: Workshop Rockhampton | East St Rockhampton Q 4700
 Comedy Open Mic Night | Red Dahlia Bar
Think you're funny? Get together five minutes of your best jokes, and show everyone what you can do. This free event provides stage time and career development to Rocky residents who'd like to try their hand at stand up comedy, and is a great free night out with entertainment by our undiscovered local talent.
Time: 7:30pm (house band) open mic from 8:30pm
Where: Red Dahlia Bar, 75 East St Rockhampton Q 4700
SATURDAY APRIL 15 – MONDAY APRIL 17
Wicked | Pilbeam Theatre
After its record-breaking production of Mary Poppins earlier this year, Rockhampton Regional Council will produce the worldwide hit musical Wicked. Wicked has been described as being a collision of Legally Blonde and Harry Potter— with more music and less menace! You won't want to miss this amazing production! Tickets are selling fast, book yours today!
Times: Sat 15 Apr – 1.30pm & 7.30pm, Mon 17 Apr – 5pm
Where: Pilbeam Theatre, Victoria Parade Rockhampton Q 4700
Cost: Adult $52, Adult Friend of Theatre $48, Pensioner (aged) $48, Junior (aged 3 to 17) $37, Comm Senior Card $48, Disability Pensioner $48, Family (2A+2J) $155, Group 10+ Adults $49, Pensioner Friend of Theatre $44, Rewards Adult $48, Rewards Pensioner $44. 
Da Vinci by Dark – Mechanical Challenge | Art Gallery
Let out your inner mechanic at Da Vinci by Dark. See the Rockhampton Art Gallery come alive by night in this program that offers you an evening out, in Rockhampton with a twist. See the exhibition by night, enjoy a array of beverages and nibbles at the pop up Espresso Bar, while being challenged by mechanical challenges.
Time: 5:00pm – 8:00pm
Where: Rockhampton Art Gallery, Victoria Parade Rockhampton Q 4700
Cost: $20pp (18+)
SUNDAY APRIL 16
Eggs-Spectacular Easter Market | Kern Arcade
A very special Easter market is on this Sunday! Come down and enjoy the markets with over 100 fantastic stalls including all time favourites, local fresh fruit and veggies, PLUS candy Easter eggs, sausage sizzle and an Easter bunny with free egg give away! Bring your home made Easter bonnet creation to win prizes, and their will be plenty of entertainment and amusement rides for the day.
Time: 8am – 12pm
Where: Arcade Car Park (Kern Arcade), Bolsover St Rockhampton QLD 4700
For more information call – 0419 848 005
Easter Family Fun Day | Allentown Hotel
Keep the whole family entertained this Easter with Allenstown Hotel's family fun day There will be a jumping castle, face painting, crafts, a colouring in competition, an Easter egg hunt, plus many games and prizes. Book a table to secure your spot and sit back and enjoy the day!
Time: 12pm – 3pm
Where: Allenstown Hotel, Upper Dawson Rd Rockhampton QLD 4700
To make a booking call 4922 1853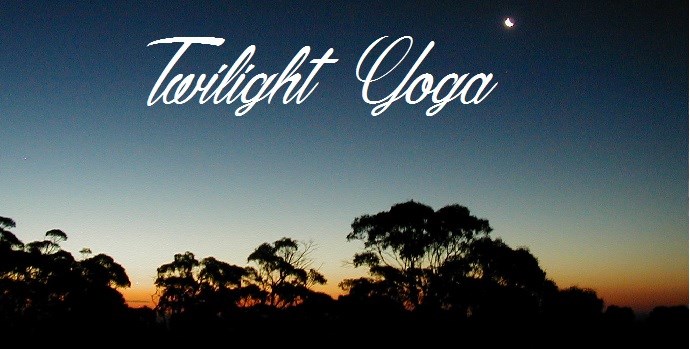 Twilight Yoga | Body 'n Soul Yoga
A fun and easy sequence for yogis of all ability levels. Donations of any amount (minimum $5) go directly to the directors of First Steps Himalaya as part of their fundraising efforts to rebuild schools and communities following the devastating earthquakes in Nepal.
Time: 5:00pm 
Where: Col Brown Park, Quay St Rockhampton Q 4700
Rockhampton Rockets vs Gladstone | Hegvold Stadium
This is your first chance to see the new-look McDonald's Rockhampton Rockets as they prepare to take on Gladstone Power in a special Easter Sunday pre-season game. 
Time: 6pm – 8pm
Where: Hegvold Stadium, Sir Raymond Huish Dr Rockhampton QLD 4700
To book general admission tickets call 4922 5544. Upstairs seating is available at $10 a ticket.
MONDAY APRIL 17
Mess Monday BUBS & TOTS | Rockhampton Art Gallery
Through exposure to the arts, within a relaxed social setting, you and your child can have quality time interacting, exploring and creating art.  This is a welcoming and friendly place to play for parents with a child while being guided by a qualified gallery educator.  The activities are designed to enrich their child's creativity and awareness of the visual world around them while also helping to develop small motor skills.  All of the art materials are supplied for the children, as well as tea or coffee for the accompanying parent.
Time: 10am – 11am (Bubs) 11:30am – 12:30pm (Tots) every Monday 
Where: Rockhampton Art Gallery, Beatrice Hutton Room, Victoria Parade Rockhampton, QLD 4700
Cost: $10 per session | $8 Friends of the Gallery
TUESDAY APRIL 18
Lively Toddler Time | North Rockhampton Library
Get active with your toddler. Dance, wriggle and move to songs, rhymes and creative play.
When: 10:00am – 11:00am
Where: North Rockhampton Library, Berserker St Rockhampton Q 4701
TechnoTots | Mt Morgan Library
The TechnoTots sessions provide an intergenerational approach to learning and playing with new digital gadgets and online technologies.  It's easy – and lots of fun!
Time: 10:00am – 11:00am
Where: Mt Morgan Library, 33 Morgan St Mt Morgan Q 4714
For more information call (07) 4936 8043