FRIDAY APRIL 21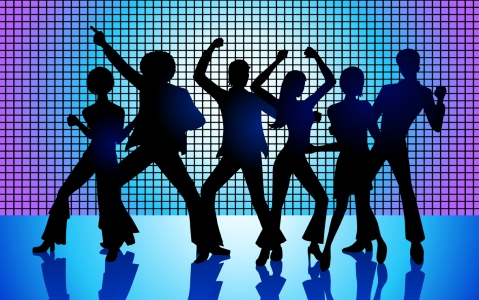 70's Disco Fever | Access Recreation
Grab your disco shoes, wear your 1970's inspired costumes and get down and boogie. Free sausage sizzle. Soft drinks will be available for purchase on the night – what a way to start the weekend! 
Time: 6:00pm – 9:00pm
Where: Access Recreation, 100 Jardine St, Rockhampton 4700
Cost: $2
 Comedy Open Mic Night | Red Dahlia Bar
Think you're funny? Get together five minutes of your best jokes, and show everyone what you can do. This free event provides stage time and career development to Rocky residents who'd like to try their hand at stand up comedy, and is a great free night out with entertainment by our undiscovered local talent.
Time: 7:30pm (doors) open mic from 8:30pm
Where: Red Dahlia Bar, 75 East St Rockhampton Q 4700
SATURDAY APRIL 22
Handmade Expo Markets | Rockhampton Showgrounds
The Handmade Expo is a high quality market showcasing talented craftspeople, artists, designers, provider of high quality supplies and gourmets. Award winning Saturday Shopping at its best! With loads of gorgeous local and visiting stall holders right in the heart of the Showgrounds precinct. There will be demonstrations & workshops to entertain and giveaways!
What a perfect way to spend your Saturday! 
Time: 8:00am – 1:00pm
Where: Robert Schwarten Pavilion, Exhibition Rd, Rockhampton 4700
An Afternoon with Anna | Anna Daniels
Come and celebrate CQ being in print with the upcoming release of Anna Daniels' Girl In Between hosted by Brad Villiers. Debut local author Anna Daniels and her publisher Louise Thurtell from Allen & Unwin in Sydney will be holding a special Rocky event for all book lovers, writers, readers and lovers of our region!  Get the scoop on which Rocky spots feature in Anna's romantic-comedy debut, Girl In Between, find out what publishers like Louise are looking for, and hear Anna do a reading of one of her favourite sections! There may even be some sneaky book signing prior to Anna's official release date four days later! 
This is a fun, free event for the CQ community and a great chance to have a Q&A with Anna and Louise; celebrate CQ being in print, (Anna grew up in Rocky!) and hear from one of the top publishers in Australia! 
Time: 2:30pm – 4:00pm
Where: The Cathedral College, 189 William St, Rockhampton 4700
Open Day & Gaia Festival | Girls Grammar School
Come celebrate women in honour of the Greek Earth Mother Goddess – Gaia. Enjoy the festivities, talk to staff about enrolment and curriculum and take a guided tour of the facilities. Join the community and experience what it means to be a Girls Grammar girl.
The 125 Party will kick off at 5.00pm with a bar and dancing as part of the RGGS 125th Year Celebrations as well! 
Time: 3:00pm – 8:00pm
Where: Rockhampton Girls Grammar School, 226 Denham St, Rockhampton 4700
Scraptastic Scenes Art Workshop | Emma Rose Art
Would you like to learn some new art skills? Why not join Emma for a few hours and learn some really creative ways to print, tear, paint, smudge, cut and glue to create a collaged landscape scene.
Marterials provided, byo lunch. Best to wear old clothes or an apron. Bring your creativity, escape for the day and have fun!
Time: 10:00am – 4:00pm
Where: Capricornia Printmakers Inc Studio, Walter Reid Cultural Centre, Derby St Rockhampton 4700
Cost: $85.00
Arts in the Park | Kickstart CQ
Meet at the Garden Tearooms for FREE weekly workshops provided by Rockhampton Regional Council. This week use household materials to create a mobile.
Time: 1:00pm – 3:00pm every Saturday
Where: Rockhampton Botanic Gardens, Spencer St Rockhampton Q 4700
SUNDAY APRIL 16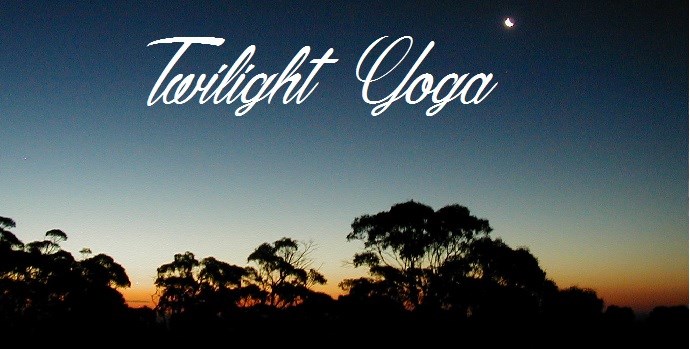 Twilight Yoga | Body 'n Soul Yoga
A fun and easy sequence for yogis of all ability levels. Donations of any amount (minimum $5) go directly to the directors of First Steps Himalaya as part of their fundraising efforts to rebuild schools and communities following the devastating earthquakes in Nepal.
Time: 5:00pm 
Where: Col Brown Park, Quay St Rockhampton Q 4700
Family Fun Day | Archer Park
Bring the family down to the combat and medieval display. Come and talk to medieval experts from 'Company of the Dove' about life in the 14th century, try on some armour and get put in the stocks! 
Time: 9:00am – 12:30pm
Where: Archer Park Rail Museum, off Archer & Albert Sts Rockhampton Q 4700
TUESDAY APRIL 25
ANZAC Day
See below for information on various ANZAC Day services.
Gracemere Service
Dawn Service: 4:27am – Gracemere Cenotaph, RSL James St
Participants are invited to attend a Gunfire breakfast in the RSL club rooms after the service. Adults $3, children free (bar operating)
Rockhampton Service
Dawn Service: 4.27am – Cenotaph Rockhampton Botanic Gardens, Spencer St
Parking at the Gardens is very limited so please use the free Sunbus service.
March: 9:57am – Step off at Archer & Alma Sts (continuing along Archer St, Victoria Pde, Fitzroy St, East St, William St & Bolsover St)
It will conclude with a Civic Service of Remembrance outside City Hall.
Rats of Tobruk: 8:00am service & March assembles 9:00am (Jeffries Park Archer St)
Participants are invited to remain after the service for a cup of tea.
Mt Morgan Service
Dawn Service: 4:30am – Anzac Park (Morgan St)
March: 10:30am – March assembles – School of Arts (Morgan St)
Service: 11:00am – Anzac Park (Morgan St)
Open Day | CQ Military Museum
Gunfire Breakfast, sausage sizzle and food will be available at the Drill Hall. There will also be extensive displays of Australia's Military involvement and a short film "Gallipoli Experience" depicting CQ troops in WW1. The bar will operate following the March.
Time: 5:00am – 5:00pm
Where: CQ Military Museum, 40 Archer St Rockhampton 4700