Is your home due for an update? With some clever inspiration, and a little elbow grease, you can transform your home into a contemporary space you'll love!
Here are 10 expert, low-cost ideas to bring your home into this century.
1. Modernise your kitchen with a 're-skin'
A full kitchen renovation costs tens of thousands of dollars, but why not update your kitchen by re-skinning the cabinetry with new bench tops and cupboard doors?
While you're at it, install some modern appliances, a new sink and update the tiled splashback with tile paint to make a dramatic difference.
2. New bathroom, without the cost
A light-touch bathroom makeover doesn't involve stripping tiles, so it avoids all the run-on costs of a full bathroom renovation.
A few simple changes can make all the difference: Update to a frameless shower screen, install a new 3-in-1 fan/light, replace the vanity and the toilet, and then paint the wall tiles with tile paint. From there, you can lay tiles over the existing floor tiles for a great new look.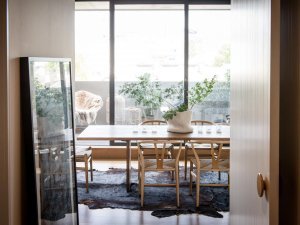 3. Stuck in retro? Paint it black
If your home was built a few decades ago, you might be wondering what to do. Fortunately, the cyclical nature of fashion means older-style apartments can be brought back in vogue with clever fittings such as black aluminium window frames.
Timber touches are also a great way to warm up the space.
4. Carpet for toasty toes
If you've got concrete floors, lay carpet in the bedrooms to ensure toasty toes on those cold winter mornings.
5. Heating and cooling
Most older homes use climate-control systems that would benefit from an update. Consider a reverse-cycle heater and air-conditioner to create the perfect temperature year-round.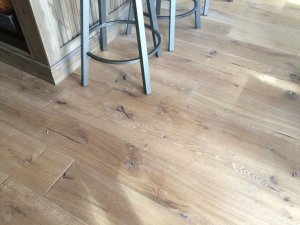 6. Boards or tiles for high-traffic areas
In high-traffic areas such as your hallway, dining, lounge or kitchen, floorboards or tiles offer maximum durability.
If you're looking to keep costs down, you can even run timber-look floating floorboards over the top of the slab or existing tiles.
7. Lighten up!
Update light fittings and switches to modernise your space. This is another opportunity to have some fun.
Choose light fittings that show off your own personal style.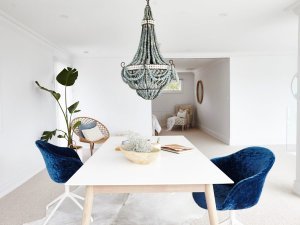 8. Door handles
Update doorknobs and cupboard door handles throughout your home to deliver a consistent style. If you've gone for black or stainless steel fittings in other rooms, keep rolling it through your home.
9. Update taps and towel rails
Just like the door knobs, maintain that look throughout.
10. Use paint to your advantage
To increase the visual space of your apartment, use a warm, white paint colour throughout. Maintain the same colours on the ceiling, walls and trim to reduce visual punctuation and create space.
Remember: Flat on the ceiling, low sheen on the walls and gloss on the trim.